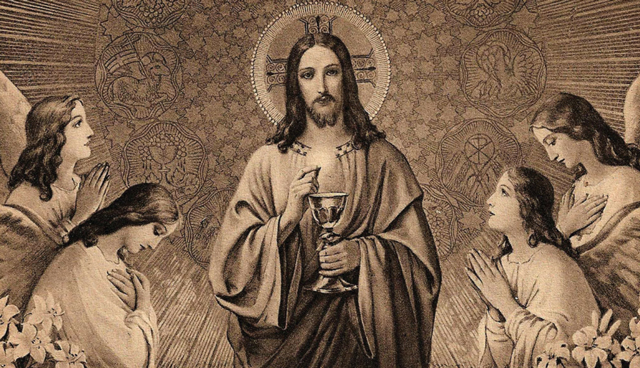 Holy Communion
For the many years that I have gone to church and received communion, I have always wondered what is the protocol to be followed in terms of prayers to be said after such a holy act. Strangely enough, I wasn't even quite sure if there was any. I guess I missed the Sunday class when they taught us this prayer.
Today, out of sheer curiosity, I finally decided to Google this and I came across "Anima Christi". Suddenly, it rang a bell somewhere deep in my subconscious. Up untill now, I have always maintained a conversation with God after receiving Holy Communion. I guess I should have googled this earlier instead of waiting for so long for an answer!
This beautiful prayer, often said after receiving Communion, dates from the early 14th century. St. Ignatius Loyola, the founder of the Jesuits, was particularly fond of this prayer. The translation given below is by John Henry Cardinal Newman, one of the great converts to Roman Catholicism in the 19th century.
The prayer takes its name from its first two words in Latin. Anima Christi means "the soul of Christ."
Soul of Christ, be my sanctification;
Body of Christ, be my salvation;
Blood of Christ, fill all my veins;
Water of Christ's side, wash out my stains;
Passion of Christ, my comfort be;
O good Jesus, listen to me;
In Thy wounds I fain would hide;
Never to be parted from Thy side;
Guard me, should the foe assail me;
Call me when my life shall fail me;
Bid me come to Thee above,
With Thy saints to sing Thy love,
World without end.
Amen